I grow up. Tonight, I realize that i just can't trust anyone. Even your besties, brother, pal. At the right time, they will show up as a jerk and ruin your trust and loyalty. Just trust yourself. Sheltered on God's arm and everything just gonna be properly composed as God's plan
Do you ever feel? Wake up in the middle of the night, feeling the emptiness in your heart, and you cry.. you cry until you can't even breathe. You feel lonely, you feel like no one cares. inhale.. exhale.. And, when you meet someone that you need, love, care.. you can't even feel the warmth any longer. why? because you are afraid, because you already know you can lose him. Not...
Politik, hubungan internasional, atau hukum.
"pipimu ituloh kok gendut…."
"Relationship is bloody hard. You need to know him *include his family, friends*..."
I don't understand. I just need someone to talk to. to hug me when im down. hear my stupid stories. but you didn't always there.. I bloody want to complain, but i know you won't be there to hear my complains. You don't even know why did i enter the hospital and cried meanwhile i hold on that ill.
Remembering the night when you held my hands while we were acrossing the street. Your anxious face when i got a pale face and about to drop bcs rehidration. Your gentleman gesture to protect me from the other man. Your gentle voice to make me stay awake. And kiss my forehead when you took me home. I love you so much. Happy 15th months blacksweet reality
Plans
Ketika anak kelas dua lainnya lg sibuk main sana sini, hang out bareng, keluyuran, I'm here with those plans. kalau udah naik kelas tiga nanti, i would study extremely hard, take some important courses, no more organization, no more competition. udah cukup wasting time selama ini deh kayanya. Dan aku mungkin bakal ambil kuliah di bandung, sarjana, kerja jd lawyer/jaksa/hakim/notaris,...
"When you need someone but no one comes"
Ya ampun, dad. bener bener ngerasa bersalah. maaf :(
I feel unintended
dheahelyana: untuk kamu, orang yang begitu kami cintai. mungkin ada amarah ditengah perdebatan yang rasanya tak begitu pantas untuk menjadi perdebatan kita, ada sesuatu yang membuat jalan kita begitu sulit, kami tak ingin mencampuri apa yang seharusnya dan memang seharusnya bukan menjadi masalah kami. kita begitu kaku setelah itu. sehingga air mata yang  berbicara dari satu diantara kita. kami...
"Life is much easier if you don't give a fuck"
everyone changes. your bestfriend also. may the odds be ever in your favor :)
http://instagr.am/p/TQqbWAwuBo/ →
http://instagr.am/p/TQqGOjwuBa/ →
Tanggal cantik ya? I remember the day that we chose the date anw
I just wonder. Why we should know the probability of dice and red ball, white ball :/ i'm still waiting the day that I'll use this knowledge. If I don't even use this knowledge, I'll murder you bithcy
Yoooooo man
dheahelyana: kau selalu menari dalam mimpiku, kau selalu bisikkan kata itu,aku tak menuduhmu berdusta, hanya saja selalu ada yang berbeda antara mimpi dan kenyataan yang aku hadapi. kau yang membuatku berlari ketengah,hingga aku takut untuk menepikan segalanya. aku tak pernah merasa menang atas segala kesakitanmu,dan aku juga tak mengakuimu sebagai juara untuk menyakitiku. dan ketika aku...
dheahelyana: nugrahagilang: Yaa emang harusnya yg disayangin tu adik adik saya saja, daripada sayang sama orang yg php huft. karena mereka baik nya jelas ikhlas, dan ga pernah nge php-in abang nya ini. dhea suci apa kabarnya kalian yaaa.. pasti kangen dhea sama sucikan ciee aziiiik
Just saw a sign. That made us became really close. Die little inside. I miss you. I want you here
"aku mau punya pasangan hidup kaya kamu," "kenapa?" "kamu cantik dan pintar." "hahahahaha! terus kenapa ga sama aku aja?" "bahkan dari lahir,kita gak ditakdirkan sama sama. walaupun gitu, aku bakal minta ke Tuhan. supaya dikasih pasangan hidup yg kaya kamu,"
Aku suka hubungan kita. tidak banyak meminta, apa adanya, saling percaya meskipun dulu pernah saling berdusta. Buat aku, it's totally worthy to be fight for. selamat 3 desember, love!:)
baru aja nge-report spam salah satu akun galau di twitter yang sangat sangat sangat extremely huge *gajuga sih, tp cewek ini udh ngeluarin buku huft*. Idk why, tp aku gasuka ngeliat org ngelembe lembe gitu didunia maya. semacam minta dikasihani.. aku ga follow dia, tp sangat sangat sangat banyak following aku yg ngeretweet. Life sucks
still awake. and I saw the recent updates in my blackberry msg. I feel blank. it's been a year already. I feel real. I have to face it bravely
http://instagr.am/p/ST_HL8QuDz/ →
when you are falling in love. i meant, falling to...
when you really love someone, you wouldn't even know. why, when,what,how,who,where. you just simply in love. butterflies in your tummy, the heartbeat become faster and slower in the same time. you'll feel comfy. you wanna be beauty,cute,vulnerable,tough in front of him in the same time. you'll feel unhappy if he gets text from the other woman. you will feel undaunted and afraid...
Thoughts: I'm not terrorist. →
rhmdvt: I'm moslem, and I'm not terrorist Pernah denger line itu? Iya, kayak di film ya? Beberapa hari yang lalu, taglinenya aku pake di kehidupan nyata. Jadi ceritanya gini.. Berawal dari pelajaran matematika. Di kelas lagi belajar pemfaktoran, menurut aku pribadi sih itu ngga susah. Anyway, jadi ada…
I saw her. With a gray blouse and black Jeans. She was beautiful. I stared at her all the time. At that bookstore. I knew. I knew she is the one. With that white skin, red lips, black hair, chubby cheek. She is the one. I know. now, I just hope she doesn't have any dogs that protect her 24hours. u know what I mean pal… _David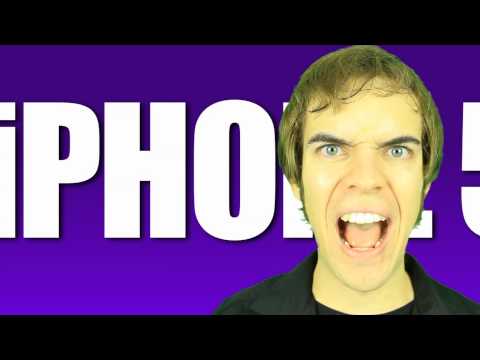 spend my saturday night with mom and dad. It makes me feel like, "when will I spend my night with them again? i meant, when I graduated. I'll take the collage, work and have a husband and children. I think I don't even have much time to spend the night with them" love you both mam,pap..
http://instagr.am/p/R6u0QvwuFy/ →
every teardrops that i gave, i won't ask for a feedback. that's yours already
trying to be the best. just try until your blood and tears run out.
a kiss isn't a contract. a hug isn't a loyal sign. your heart, your mind is. thought about other person isn't cheat. love the other person is
Do you ever feel like no one cares about your feel, about your clumsy gesture, about your mood. even your boyfie,bestfr,mom, can't understand how you feel. exactly, that's the feel that i got
my comfort zone is not you any longer.